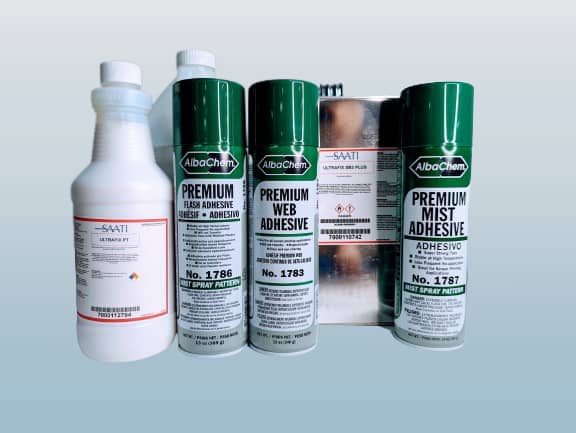 Sprays and spread adhesives for screen printing.
$

7.89
Premium Flash Cure Spray Adhesive #1786 is the perfect solution to your industrial bonding needs. This stable adhesive can handle high temperatures and will not transfer, making it ideal for multiple uses. The unique mist spray pattern ensures that you get the right amount of adhesive, and it maintains tack with multiple flashes. Ideal for any industrial need!

$

7.59
Looking for a strong tack spray that works for multiple substrates? AlbaChem Premium Mist Adhesive #1787 is a coarse mist adhesive spray that yields a super strong tack and low overspray. Ideal for screen printing, embroidery, and cutting rooms, it is high-temperature stable and free of chlorinated solvents. Get yours today!