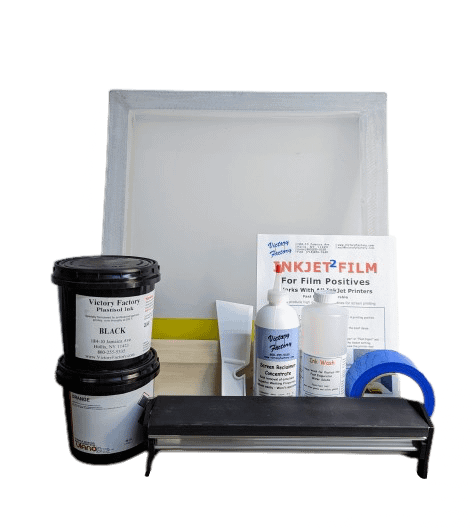 $

8.00
Discover the reliable protection of NITRILE Royal Blue Disposable Gloves. Ideal for various industries, these gloves offer excellent barrier protection against chemicals and contaminants. Stay safe and maintain a hygienic environment with these comfortable and puncture-resistant gloves.

$

4.49
Economical Blockout Tape IncrediSeal Masking Painting Tape is a high quality masking tapes that make a solid and economical blockout tape for smaller shops or when printing on a budget. IncrediSeal high tack premium painters' masking tape is pressure-sensitive and easy-to-tear. It has an easy-release pressure-sensitive adhesive. That means it comes off the roll with ease and is a breeze to…

$

57.00
Spot Cleaning Gun is a spray gun used to remove spots from textile substrate.

Get the ultimate screen reclaiming solution with the Easiway E-36 Washout Booth. Made with sturdy polypropylene and equipped with LED lights, this customizable washout booth is the perfect addition to any screen printing shop.

$

159.00
Start screen printing today with our Screen Printing Hobby Kit. Create custom designs with ease and produce professional-quality prints at home. Order now for everything you need to get started.